Everyday Pharaohs
+ Vemodalen + The Runaway Models
Line Up
Everyday Pharaohs are a 3 piece indie rock band based in Glasgow. The band self recorded and released their debut EP 'There Comes a Time When Everything Needs Mended' in 2016. In November 2017 after a year of gigging and figuring out their new sound, Everyday Pharaohs recorded their second EP 'Congratulations on your Smile'. They self recorded and released this EP again, and feel it is more indicative of their sound. The emotional lyrics and catchy vocal hooks are what draw most people into Everyday Pharaohs, with up-beat songs and tight rhythms. They bring comedy to their live shows and always perform with all their might.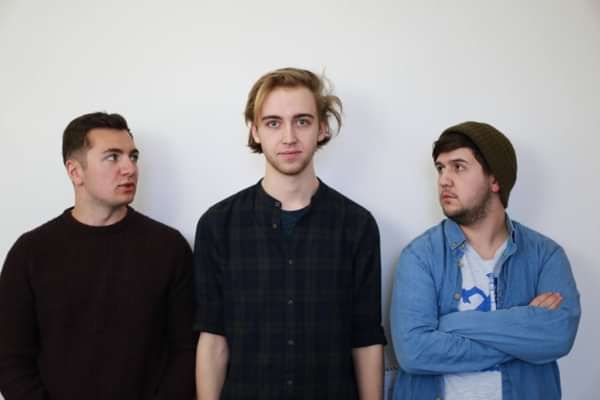 We are Vemodalen, an Alternative Rock band from Glasgow.
In an over-saturated world of bands, getting a regular, faithful audience can be a tremendous challenge. There's a wide selection of bands for people to choose from and it is easy to get lost in the swill. Some go to incredible lengths to proclaim originality and it becomes hard to distinguish pretence from genuineness.
'Vemödalen' by definition is the fear or frustration that something has been done before or already exists; our name is an acceptance of the fact that originality is essentially impossible and that regardless of our band name or sound, the struggle(s) of the industry remain; we're in an age where the bands of yesteryear have already done the difficult part of rehearsing tirelessly in garages hashing out the tried and tested formulas that would eventually form the basis of every genre of music as we know it today, and we tackle our music with that knowledge behind us.
We are 3 self-sufficient, committed, time-served musicians who wish not to reinvent the wheel but instead combine our influences from an array of genres, resulting in the engaging Vemodalen sound and live show where NO two songs are the same.
In a short space of time since our inception in early 2016 we have produced 3 home-grown EPs and played a number of shows alongside bands with serious pedigree including TOSKA, The Hyena Kill, The Colour Line and Puppy, leaving a lasting impression and garnering solid, incredibly kind feedback in our wake every time.
Please feel free to check out all our home-produced recording efforts and media to date and whilst "originality" may not necessarily be found there, we hope that what can be found is our hard work, passion and persistent commitment to the craft.