First Footing #11
+ Who's Olivia? + False Friends + The Runaway Models + Cortnë
£6
Entry Requirements: 18+
Buy Tickets
The Hug and Pint Presents First Footing: A new showcase event with the best new music in Scotland in the best wee venue in the world
Who's Olivia? + Cortnë, False Friends & The Runaway Models Tickets > https://bit.ly/2OciMmK
Line Up
False Friends are a band now nestled calmly in the vibrant music scene of Glasgow, after the majority of the band moved to the city from Northern Ireland. The blend of 5 individual influences has created a unique style which has been described as 'acoustic meets pop-rock', 'orchestral indie pop' and quite simply - 'indie-rock'. The band themselves focus on writing catchy hooks and thoughtful lyrics; the genre follows suit. Influences include Frightened Rabbit, The Killers and Pinegrove. Also enjoy good stories and lovely quotes.
Vinyl Noise have described False Friends as a band 'taking flight as a soaring new act on Glasgow's music scene'. Small Music Reviews said their live set consisted of 'numbers driven by high-octane rhythms, where the bass and drum work excelled, the guitars were great and the ensemble vocals meshed impeccably.'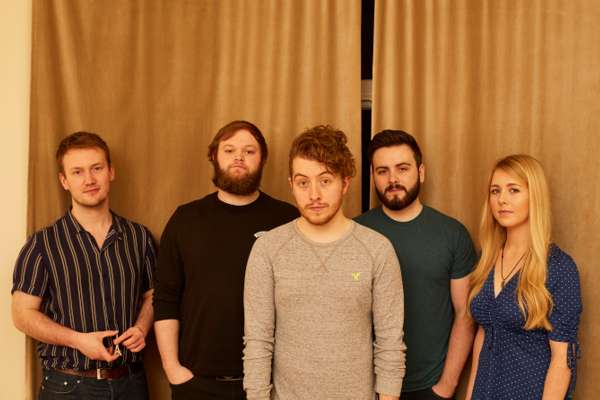 Cortnë are in Indie Pop band hailing from Glasgow, they formed in 2017 and have played venues such as King Tuts Wah Wah Hut and the O2 ABC. After spending time discussing what to name the band, they eventually settled on Cortnë, after the lead singer Courtney Mackin. Their songs focus on the subject matter of; escapism, limited time and young love. Just one year later, in 2018, Cortnë released their first single - "Not Alice" which was funded by Creative Scotland and Young Scot's Time to Shine fund and is available on most platforms (Spotify, Apple Music, iTunes and more). They have also embarked on their first 'mini tour' where they visited Perth, Edinburgh and Glasgow. They are now taking time to write and record their much anticipated second single to be released later in 2018.