Celtic Connections: Native Harrow
Native Harrow + Hector Shaw + Zoë Bestel
£10
Entry Requirements: 18+
Buy Tickets
The Hug & Pint & Celtic Connections presents Native Harrow The Hug & Pint, Glasgow 17.01.20
Tickets on sale Thu 3 Oct 10am --> http://bit.ly/2mR8A9I visit thehugandpint.com for full Celtic Connections listings
---
"This record is about becoming your own advocate. Realizing maybe you are different in several or myriad ways, and that that is okay. And further, it is about me becoming a grown woman.", Devin Tuel says. The singer-songwriter is at home in Newburgh, NY reflecting on her third album, Happier Now (available 2 August on Loose Music), as well as the difficult sojourn the former ballerina and classically trained singer has had to traverse to become the writer and performer she was meant to be. Happier Now, released under her nom de plume, Native Harrow, is a set of nine songs recorded and mixed by Alex Hall (JD McPherson, The Cactus Blossoms, Pokey LaFarge) at Chicago's Reliable Recorders. The album was co-produced by Hall, Tuel, and her bandmate, multi-instrumentalist Stephen Harms.
The album was recorded in just three days in March 2018 during what Tuel calls "downtime" in the middle of a grueling 108 date tour. Each morning began with the songwriter presenting her collaborators with the day's material. The trio rehearsed and documented each song live on the floor, tracking as a band. No click tracks, scratch tracks, or even headphones; just three musicians in a small room, captured with Hall's collection of vintage mics and some subtle retro production techniques. Overdubs, including vocal harmonies, the rare lead guitar, B3 organ, Rhodes, and a few others, were added to decorate these live performances.
The band cuts out clear and vibrant narratives on fear, love, the open road, ill-fated relationships, and coping with the state of the world.
Happier Now's nine songs were written during three back-to-back tours across North America supporting the band's second album, Sorores. Some songs, including "Something You Have" and "How You Do Things" were written just days before recording began. Tuel skipped lunch on the third and final day of recording to pen the road-weary "Hard To Take". Four days after arriving in Chicago, Native Harrow was back on the road and Happier Now was complete.
"I wanted to share that I made it out of my own thunderstorm. I had experienced the high peaks and very low valleys of my twenties. I saw more of the world on my own, got through challenges, reveled in true moments of triumph… but all the while the world around me was growing louder, wilder, and scarier. Music for me is a place to be soft. This album was my place to feel it all."
Happier Now oscillates between feeling the sting of uncertainty ("Can't Go on Like This"), the beauty of California ("Blue Canyon") and the ache for lavish stability ("Way to Light"). You could say Tuel wears her heart proudly on her sleeve, but that'd be underplaying the exact gravity of her stories. Each starlit image is framed within her warm, enveloping vocals and the careful, profound considerations of Harms' musicianship. Start to finish, the new record pours forth from her very bones, and you get the overwhelming sense she has never been more daring and honest than right now.
Line Up
Sorores, the new 90-minute 2x LP from Native Harrow blows open their British Folk meets Laurel Canyon soundworld to make way for darker avant-garde folk rock, art rock edginess, sitars, west coast jazz, middle eastern rhythms, and desert psychedelia.
Following the release of Sorores, the duo traveled across the US and Canada, performing 80 concerts on the "Sorores Tour." In the fall, after opening east coast shows for The Cactus Blossoms, Native Harrow ended the year with the 70 show "World Gets Quiet Tour."
Native Harrow will begin 2018 with more than 100 concerts throughout North America on the "New Year Eyes Tour" running from January 12 - May 12, stopping only for a week in March to record their new album at Reliable Recorders in Chicago. Their record (following 2015's Ghost and 2017's Sorores) will be helmed by producer/drummer Alex Hall (JD McPherson, Cactus Blossoms, Pokey LaFarge). Following a summer Europe tour, look for the fall release of this as yet untitled album.
For more information on Native Harrow and the New Year Eyes Tour- www.nativeharrow.com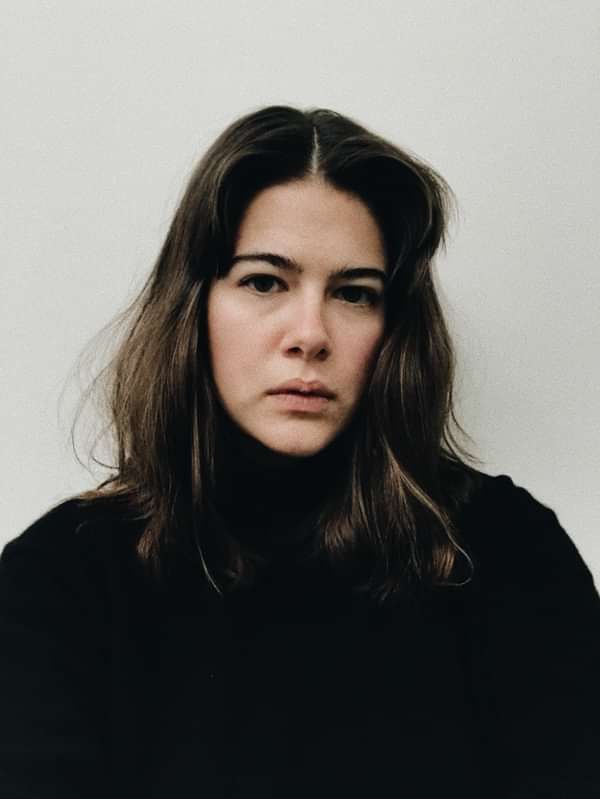 Ethereal vocals, poignant melodies and stirring lyrics describes award winning nu-folk singer/songwriter and musician, Zoë Bestel, hailed as one of the countries most exciting emerging talents.
With her first EP, 35 Missed Calls - released in 2012, when she was just 14 – reaching number three in Amazon's folk chart, and two years later her self released debut album, Sir Lucas and the Moon, awarded Album of the Week by the Scottish Daily Record, she is winning admiration both from national press and the wider folk scene, having been invited to support such artists as The Peatbog Faeries, Emily Smith, Paul Brady, Bella Hardy and Snow Patrol's Nathan Connolly.
As well as numerous BBC radio performances, Zoë has also played at leading festivals including Celtic Connections, Edinburgh Fringe Festival, Cambridge Folk Festival, Stonehaven Folk Festival, Orkney Folk Festival, and headlined The Ukulele Festival of Scotland.
"Audiences are fast catching up with the fact that, in Bestel's hands, the ukulele shrugs off its stereotypical comedy baggage and becomes the instrument of choice for one of Scotland's most fascinating young singer-songwriters."- The National
Website | Facebook | Youtube | Twitter | Soundcloud
Contact bookings[at]zoebestel.co.uk