Pocket Knife
+ Super Inuit + Worry Party
£5
Entry Requirements: 18+
Ophelia Lies are an Electro-Pop Duo, a Scottish-Italian act that comprises Thomas Brumby and Eugenio Dubla. Ophelia Lies formed in late 2018, and released their debut single, Riverside, on Become One Music, in April 2019, to critical acclaim, being listed as Artist of the Week by The Scotland on Sunday and receiving airplay. Ophelia Lies played a series of live shows at iconic Glasgow venues, such as the 13th Note, Oran Mor, The Old Hairdressers Broadcast, and Sofar Sounds Glasgow, before releasing their second single, Shadow of the Big Hand, in August.
With the release of their second single, the duo embarked on a debut summer tour, playing a series of shows in Puglia, in the South of Italy. The pair have recently returned to Glasgow, playing their first headline gig at the Hug and Pint, on 12th September. The band will be heading off on their first UK tour in November, taking their music to Manchester, Newcastle, Edinburgh and Glasgow, before performing at a 432 Presents Artist Showcase in January 2020. Ophelia Lies write and perform huge electro pop songs, with beautiful harmonies, earworm hooks, and raspy synths. Catch them and their music out live or online!
Line Up
Super Inuit are Brian Pokora and Fern Morris, an atmospheric pop duo from Edinburgh. Our dreamy synths, mangled samples and vocals come together as atmospheric pop music. We've released collaborative material with poet Jessica Schouela, writer Chris McQueer and musician Now Wakes The Sea. Once performing in an Icelandic record shop in the afternoon followed by a sweaty Edinburgh club at 1am our live show has proven to be as dexterous as compelling.
In 2017 we played our music to broad audiences across venues such as Summerhall, The Hug 'n' Pint, Electric Circus and The BBC's Pink Tent alongside acts including Tim Hecker, Japanese Breakfast, Blue Hawaii, KLLO and Boxed In. We also performed as part of a performance art piece in Edinburgh Student Art Festival at The Biscuit Factory. We'll be following up our debut track Tessellate with a second single 'Chicane' in February and an EP in May.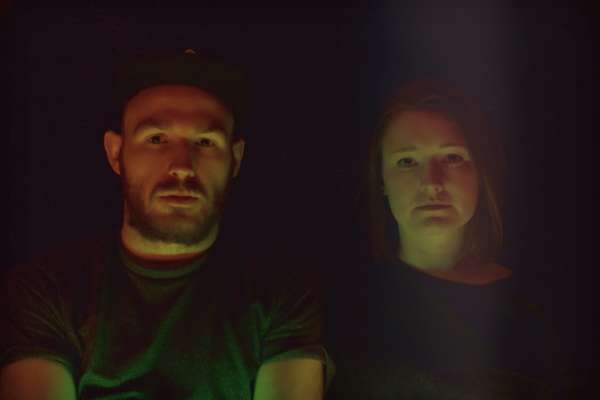 Since topping the HYPEBEAST charts, rattling the blogosphere, and playing City Halls as part of darkwave outfit Fractions, singer-songwriter Chell took time to work with local artists before returning to his solo project - Worry Party.
Chell wanted his music to pay homage to the acoustic influences of his teens, and his love of electronics and experimentation. After producing his first two EPs and planning an 18 month release schedule beginning this December, he recruited friends to join the live band and work on new music with him.
Worry Party became an ambient indie three piece, with their roots in the North of England. They create texture and movement from subtle guitars and keys - sometimes jarringly set against bold percussion and home-made samples. Punctuated with sublime stillness and simplicity, their songs settle somewhere on the spectrum between Purity Ring and Death Cab, with traditional instrumentation woven between layers of samples and melodic drones.
Live, the songs take on a new lease of life. Whilst Chell's single vocal on the upcoming EP imbues a sincere and reflective quality, Laura shares the vocal throughout the live sets, while guitarist Chris is free to improvise and dive between licks and ambient noise. Together, they bring new energy and dimension to the songs, allowing them to share alternative interpretations with their audience each night.